Another Case Solved
Run your own detective business in this hard-boiled game of mind-bending puzzles and forbidden candies. Welcome to the interesting times of Sugar Prohibition in Another Case Solved!
Start as a street-level P.I. and solve your way up, to become the best detective in the city. Investigate crimes by solving puzzles, search crime scenes, identify suspects and stroll the city looking for clues and lost candies. Customize your detective, improve your office, use tools and learn new skills to fight crime even more effectively. And then tell your friends about Another Case Solved by you.
The Sugar Prohibition changed this city.APPLE EDITORS CHOICE!
When using sugar became a crime, suddenly the city turned out to be full of crooksFEATURED in 25 BEST FREE GAMES on the App Store

The police work overtime fighting the big criminalsFEATURED on the App Store in more than 100 countries

and common people with their common problems have only one option left...A brilliant change of pace for puzzle games – Apple 'N' Apps

call a private detective... And that's where you came in!"Fantastic on so many levels" – Capsule Computers
Images (
1

/18)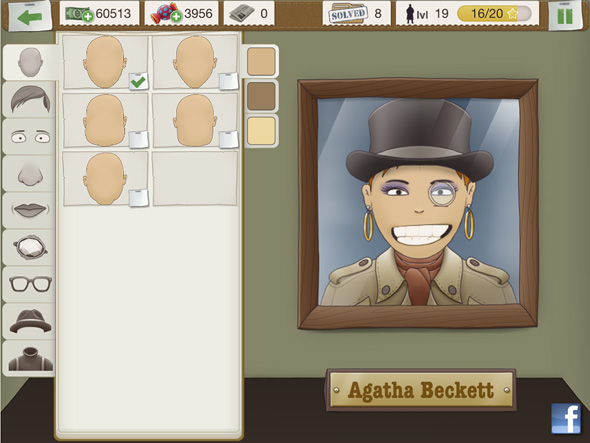 Watch Another Case Solved promo video:
Videos